Healthcare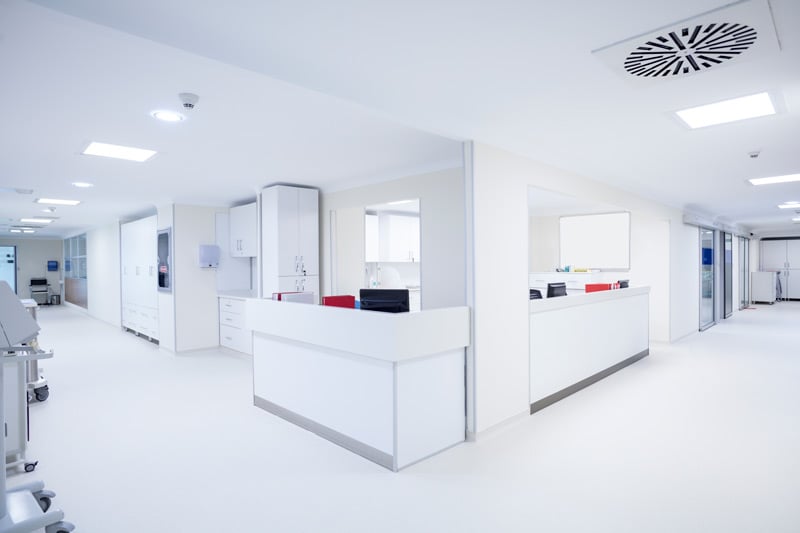 Acoustic design for the healthcare sector
Acoustic design for building developments within the healthcare sector are important when it comes to providing a good internal environment for the wellbeing of patients and healthcare providers – ensuring good levels of privacy where needed and minimising negative impacts on patient care.
Sound Solution Consultants provides specialist design guidance and pre-completion testing services for all healthcare developments, in accordance with Health Technical Memorandum 08-01: Acoustics (HTM 08-01) and BREEAM New Construction: Healthcare buildings guidance.
Acoustic design consultancy can be provided for a range of healthcare facilities, including GP clinics, hospitals or bespoke healthcare buildings. Key areas of acoustic design include:
Internal Sound Insulation
Internal ambient noise levels
Control of reverberation
Further details about our healthcare acoustic services can be found on the Health Sector Buildings services page.