BS 5228: Construction Noise and Vibration Monitoring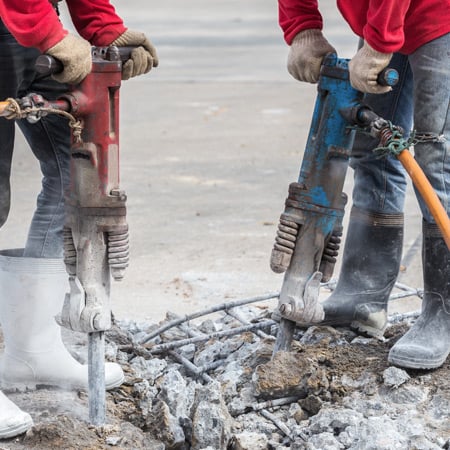 Construction noise and vibration assessments
Noise and vibration impacts from construction and demolition activities have the potential to cause high levels of disturbance.  Contractors therefore have to ensure a "best practicable means" approach, to protect the public.  Particularly, when working near to noise sensitive locations.  
When assessing and monitoring construction noise and vibration, we refer to the following British Standard Codes of Practice: 
British Standard 5228 Code of practice for noise and vibration control on construction and open sites.

  

Part 1 – Noise and Part 2 – Vibration (as amended, BS 5228-1:2009+A1:2014 and BS 5228

–

2:2009+A1:2014).

 

Other Standard documents are often used following the detail of these codes of practice.

 
Section 61 consent applications
Section 61 of The Control of Pollution Act 1974 sets out the structure for the managerial process.  All applications are provided by the contractor undertaking the works.    
In a Section 61, we will provide technical support to the contractor and as required, engage with Local Authorities.  Predictions, limits, equipment, methods and mitigation measures will be provided as part of an assessment.  In turn, the Section 61 legal agreement requires these to be adhered to on site. Where Section 61 limits are set, contractors are often required to undertake noise and vibration monitoring to provide these are complied with. 
Noise and vibration monitoring
For any project requiring long term noise and vibration measurements. We have a range of autonomous noise and vibration monitoring stations. Our stations have the facility to offer mains (230V and 110V), battery or solar powered stations. Therefore, accommodating all noise and vibration monitoring requirements. 
We use automated systems and an online functionality so the level can be viewed on office PC's and on mobiles in the field. Automated alerts can be configured for noise and vibration, to be sent (via text message and/or email) when limit levels are encroached upon or exceeded. 
If you have a project that requires long term monitoring. We offer very competitive rates. Call us today to request a free quote.   
Noise and vibration testing, we can help with:
Construction and demolition projects.

 

Residential and mixed-use developments.

 

Industrial and commercial buildings (BS 4142).

 

Heating, ventilation and air conditioning systems. 

 

Energy and power projects.

Renewable energy such as w

ind turbines.

 
How Sound Solution Consultants can help
We pride ourselves on putting our clients first, finding the right solution and avoiding unnecessary costs. Our consultants have worked with clients of all sizes and on a variety of projects. They are also members of the Institute of Acoustics. Which means that they are fully qualified and are kept up to date with all industry practices.  
At Sound Solution Consultants we can offer a range of noise and vibration testing services, including impact assessments, surveys, monitoring and design support. 
Need advice? 
If you require advice on any of our noise and vibration services. You can call us, complete our  'Request a Call Back Form' or drop us an email at [email protected] . Our professional and knowledgeable team are here to help.   
Want to know more about the team? Why not take a peek at our 'Meet the Team' page.